Do you want your lovely princess and prince be dressed and performed on the stage? Do you want to encourage the passion of your children to play instruments? Do you want to record the precious moments that your children perform on the stage at the first time? Please join our 6th Annual Spring Recital!
The 6th Annual Spring Recital is coming on May 23rd, Saturday, 2015. The suggested donation is $50 for each performer. The application deadline is April 30th, 2015.
This year, the Recital will be held in Old Library Theater, which located in 10-10 20th St, Fair Lawn.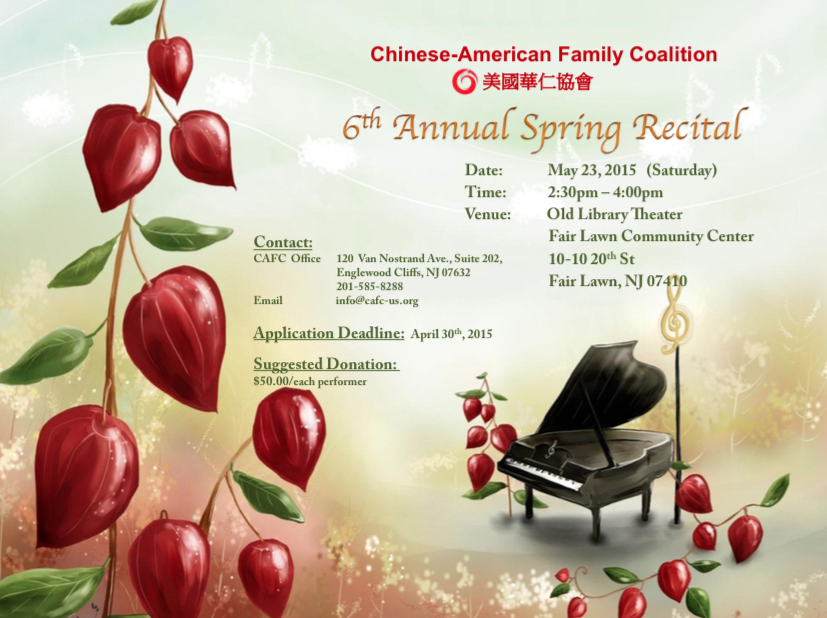 If you want to join the Recital, please download and fill out the Recital Application Form
Make check payable to: Chinese-American Family coalition
Send payment and form to: CAFC Learning Center
120 Van Nostrand Ave Suite 202
Englewood Cliffs, NJ 07632
Contact information: Tel: 201-585-8288
Email: info@cafc-us.org