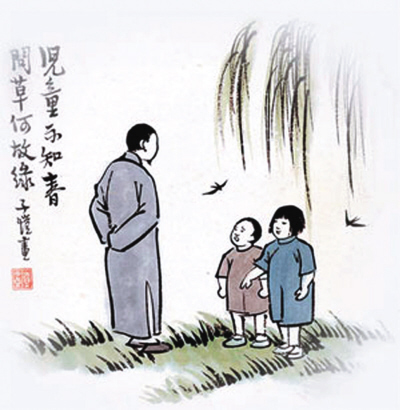 Description
YARU Academy offers an innovative and entertaining method of learning Chinese for young children.
This exciting program draws inspiration from ancient Chinese educational styles, and offers students an opportunity to engage with Chinese cultural elements such as traditional musical instruments and cultural moral teachings, all the while improving their Chinese comprehension and pronunciation. With a teaching style that combines singing and vocals with moral educational content, young children can now have fun while actively learning a new language.
Our teacher is a vocal musician from a professional music college, and has been using and refining this Chinese teaching model for 8 years with great success.
Materials
The material used in this course are drawn from classical children's literary texts, many of which contain basic moral teachings on good behavior. Texts include:
"Di Zi Gui" – roughly translated as "Standards for being a Good Pupil and Child", this text was written in the Qing Dynasty as guide to teaching the moral standards in being a good person "San Zi Jing" – also known as the "Three Character classic", this text was written in the 13th Century during the Song Dynasty to teach Confucius moral principles to young children in an easily digestible and memorable form
"Hundred Family Surnames of Chinese" – composed during the Song Dynasty, this text was one of the traditional introductory literary text for students to recognize Chinese characters
"Thousand Character Classic" – a Chinese poem composed in the 6th century used to teach Chinese characters to young children
Grade Division and Teaching Objectives
Pre-School Lower Level Classes (3-4 years old)
After one academic year, students will:
Learn accurate pronunciation;
Gain appreciation of the Chinese language; and
Enhance their musical understanding.
Pre-School Upper Level Classes (5-6 years old)
After one academic year, students will:
Learn accurate pronunciation;
Improve their breathing skills during vocal performances;
Learn to read and understand Chinese characters covered during the course; and
Be able to identify Chinese pinyin
First Grade (6-7 years old)
After one academic year, students will:
Learn accurate pronunciation;
Become familiar with phonetic pronunciation rules;
Learn to read and understand additional Chines characters;
Learn to write simple Chinese characters;
Keep a Chinese diary; and
Become more comfortable with conversing in Chinese.
Second Grade (8-10 years old)
After one academic year, students will:
Strong vocal technique and delivery in reciting and performing Chinese poetry;
Be comfortable voluntarily and actively conversing in Chinese;
Be able to understand reading content;
Be able to write and sing Chinese characters;
Be able to distinguish Chinese character structures;
Develop greater interest and appreciation for learning Chinese, and for own Chinese identity; and
Develop basic level of independent reading ability.